Hello everyone, we hope that you are doing well. Here are the activities we have available in September.
Unfortunately we are still not able to accept new referrals, and visits are strictly by appointment only. These sessions are for current attendees only. You may sign up to a maximum of one per day.
We're grateful to have Elizabeth back delivering Music Therapy as part of her work placement with Nordoff Robbins. We are trialling these sessions on Wednesdays – two on the morning, two on the afternoon – at one hour long, which involves a small portion of paperwork. Everyone who wishes to attend them must be willing to sign a permission slip for Elizabeth to video record the sessions, so please keep that in mind.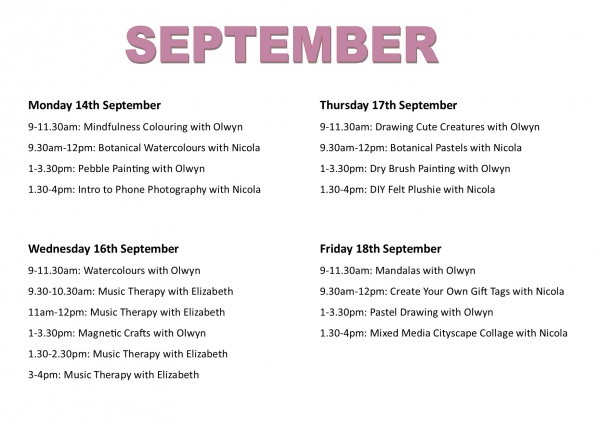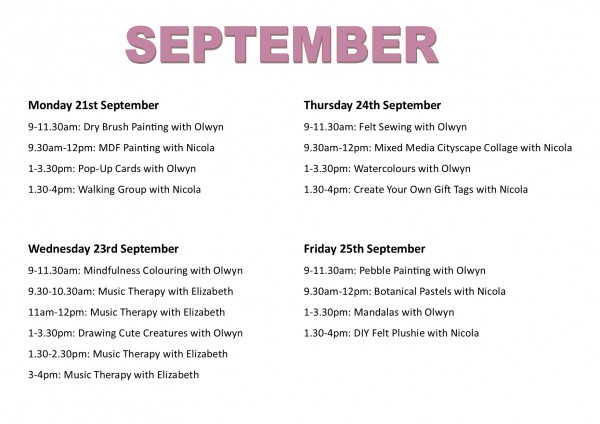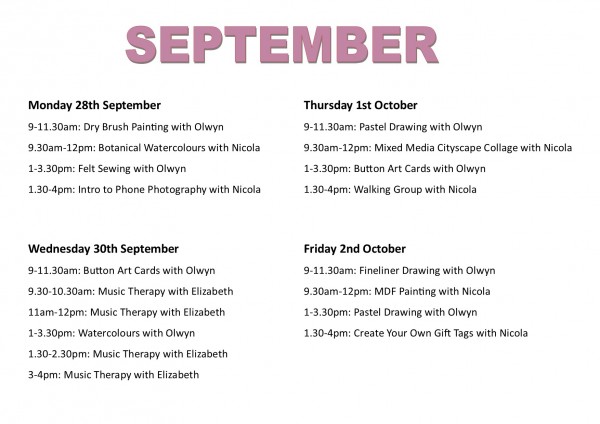 To view a plain text version of the course timetable, please click here to download.
To sign up, please contact us via calling 0191 384 8100, emailing enquiries@stmargaretscentre.co.uk, or contacting us through our Facebook.